Past MPDA scholarship recipients
Richard From – 2016 MPDA scholarship recipients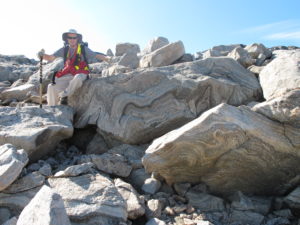 Throughout my childhood, interesting rocks always found a way into the family car and back home during camping trips. However, it wasn't until my first university course in Geology that I knew my future career would be studying rocks. The varied subject matter from glaciers, volcanoes, mountain building events, earthquakes all the way down to miscrospoci scale crystals faces, was the most interesting I had come across in all the sciences.
With curiosity for "hard rock" geology I was able to gain some experience during a summer student position with the Saskatchewan Geological Survey in 2007. Living on a small, remote, island within Lake Athabasca in a minimalistic bush camp was intriguing work for me and I began to appreciate the highly deformed and metamorphosed rocks that we were mapping everyday. A multi-day boat trip with the project leader to explore a controversial outcrop, "The Mackintosh Bay Granites" was the highlight of the summer and solidified my interest in field work in metamorphic rock terranes.
After graduation from the University of Regina, I began work with a junior exploration company JNR Resources in Saskatoon. Working with a smaller company like JNR Resources was a great opportunity to delve into all facets of exploratory drilling camps in and around the Athabasca Basin. Travelling by float plane, helicopter, all-terrain vehicles, boats, and skidoos to explore for new economic deposits was both fun and an essential aspect of navigating the rugged terrain.
After a uranium sector downturn I was laid-off from JNR in 2010, and began to seek other opportunities to develop my geological skills. This search brought me to the University of Saskatchewan to undertake a M.Sc. study of exposed mid-crustal rocks in the Nepalese Himalaya. Travelling half way around the world to study mountain building processes in the world's highest topography and largest vertical crustal sections was an incredible learning opportunity. Trekking through rural villages and mapping an "inverted" metamorphic sequence of rocks along with my advisor and a team of Nepali porters provided challenging fieldwork and also meditative encounters with local people, food, wildlife, and mountain culture.
With the exploration and mining industries still in a downturn in 2013, I decided to continue in academia and pursue my Ph.D. at the University of Manitoba. My current project examines the Archean rocks of eastern Hall Peninsula, Baffin Island, which was caught in a two stage, three-way collision between different cratons during tectonic amalgamation. Two season of fieldwork on Hall Peninsula and several sessions of follow-up analytical work at Canadian universities have set the stage for unraveling the complex geologic history of this metamorphic terrane. With the presence of diamondiferous kimberlites on eastern Hall Peninsula these results can be directly applied towards reducing exploration risk for mineral resources.
When I'm not focused on examining rock outcrops or working with radiogenic isotopic data I can be found practicing the ancient martial art of Tai Chi and tending to my organic fruit and vegetable garden. At harvest time, fresh apples, rhubarb and berries are then incorporated into my other hobby – home-brewing a variety of fermented beverages.
Justin Beernaert – 2016 MPDA scholarship recipient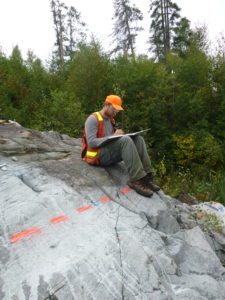 I grew up on a grain and cattle farm just outside of Deloraine, Manitoba. After completing high school in Deloraine, I moved to Brandon to further my education at Brandon University. It wasn't until taking an Introduction to Earth Science course in my second year of university that I decided to pursue a degree in geology.
During my undergrad I worked as a Research Assistant II in the Micro Analytical Facilities at Brandon University where I learned sample preparation (thin sections and grain mounts, cutting, crushing, pulverizing, sieving, and hydroseperation) and analytical work (imaging and SEM-EDS X-ray analyses). The summer of my third year in university was my first taste of working in the industry as a junior exploration geologist for North American Palladium. Aside from the occasional bug bite I loved field exploration. Not only did I get to work outside there was also some pretty spectacular views you don't see every day. I became intrigued with the mining and mineral side of geology.
During my undergraduate studies there were still more questions I wanted to answer and it was due to this curiosity that I decided to pursue my masters in Environmental and Life Sciences at Brandon University. My undergraduate honours thesis focused on Ni-Cu-PGE deposits, which piqued my interest and is now my area of focus with my MSc thesis. The research objectives of my MSc project are primarily to document the spatial relationship between mineralized brecciated rocks and structures at the Lac des Iles Shelby Lake property and compare that to similar structurally controlled mineralized breccia at the known mineralized Lac des Iles palladium mine. In addition, the MSc research will compare and contrast the mineralogical and geochemical characteristics of the mineralized breccia at Shelby Lake to those of the Lac des Iles PGE deposits.
I am currently in the process of my professional registration. After completion of my MSc I want to continue to take part in grass roots exploration and grow as an exploration geologist. The next big one is out there somewhere.
Greg Ashcroft – 2015 MPDA scholarship recipient
B.Sc. Honours – Geological Sciences (2010)
M.Sc. Candidate – Geological Sciences University of Manitoba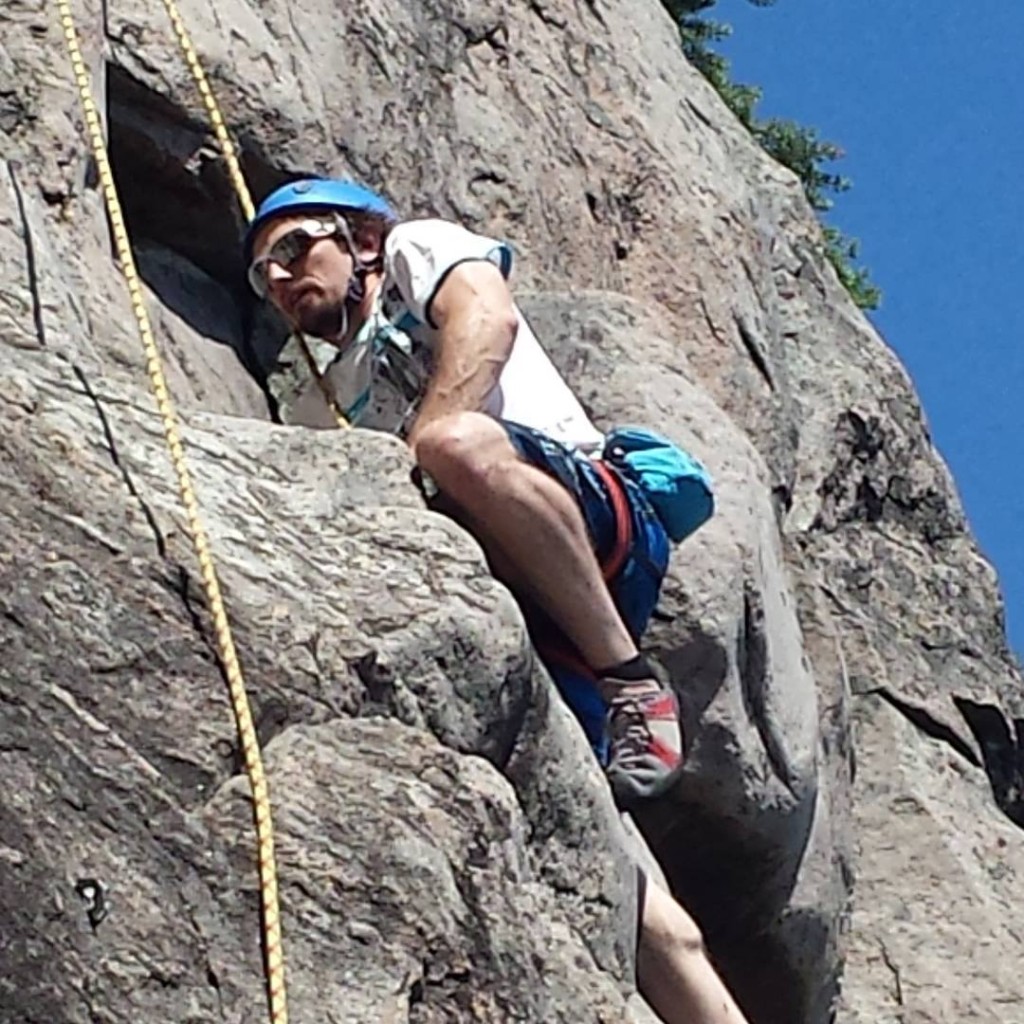 Hi Everyone!
My geology career began as a curious undergraduate student in my first year of university. After taking the first year geology course, my instructor's sense of humour and teaching ability got me hooked. How could you not get excited over learning about volcanoes, glaciers and how the world works below our feet? This interest flourished during my undergrad as I worked for the Manitoba Geological Survey during the summer months working on the Flin Flon Greenstone belt around Flin Flon (2007, 2008), Snow Lake (2009) and Thompson (2009). I graduated in 2010 with an honours degree and was ready for a taste of the mining industry.
From 2011 to 2013 I moved to Vancouver, British Columbia where I spent my career working on copper porphyry deposits (Copper Mountain, Copper Mountain Mining & Miner Mountain, SEGO! Resources) in South Central, BC and on an intermediate epithermal Gold – Silver deposit in Central, BC (Black Water, New Gold). However as we all know the good times have to eventually come to a rolling stop. With the mining industry going from boom to bust, it was time for me to return home and re-evaluate what I wanted to accomplish in my career.
It was at the end of 2014 that I decided to begin my Masters at the University of Manitoba. So far it has been quite a journey, learning and exploring something new and completely different than what I have experienced. I am fortunate and lucky to work on a project that allows me to still feel being involved with the mining industry. My hope is for the mining industry to recover by the time I am graduated so I can return to exploration geology, with a greater understanding on the geochemistry of hydrothermal ore deposits.
When I'm not looking at rocks, I'm also climbing over them. In the beginning of the year I got into rock climbing and my joy for the sport continues to grow. Over the summer I joined the Alpine Club of Canada which not only fuels my passion for the outdoors but also gives me plenty of opportunity to look at more rocks! If I'm not on the crag I can be found walking my dog, Fiora, or inside playing the piano or tenor saxophone. Music, particularly from video games has always been an influence in my life and my outlet to express myself. My goals are to learn mountaineering and ice climbing over the coming years as well grow as a musician and write my own music.
Tina Cliff – 2015 MPDA scholarship recipient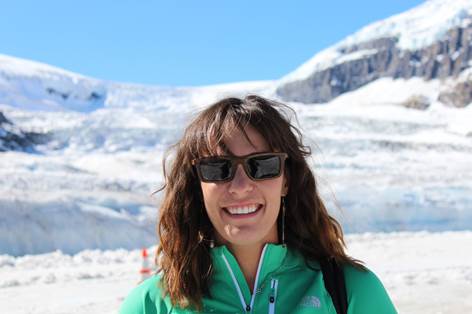 I grew up on a farm in rural Alberta, where I first developed a love of the outdoors. I began my post secondary education in Alberta, where I attained a diploma in Geological Technology at the Northern Alberta Institute of Technology (NAIT). After several years working in the mineral exploration and mining I to returned to university in 2012 to gain my BSc in Geology with the courses required for professional designation as a geoscientist. Since graduating from NAIT in 2007, I have worked for various Jr. and Sr. mining companies primarily in diamond exploration/mining, gold exploration/mining, and tungsten mining throughout the NWT, Nunavut, and Ontario. These years of work have been extremely beneficial in both experience and motivation, because I have a clear understanding of the mining industry and the direction in which I would like my career to progress.
I was on the Dean's List for the past year and completed such classes as: Mineral Exploration Techniques, Igneous Petrogenesis, Instrumental Techniques, and Engineering Geology. During my final year at school I will be taking Global Tectonics, Global Information Systems, and an elective of my choice. As well, I will write a technical report in conjunction with GoldCorp's Red Lake Gold Mines, where I have secured a summer position for a second term this year. The proposed topic of my technical report is the host lithology determination and characterization of the Far East mineralization zone in the Red Lake Gold Mine, Ontario. I also hope to be a teaching assistant for either first or second year geological science courses, which will allow me help teach and mentor new students in the faculty.
Once I graduate I plan on continuing my career within hard rock mining and mineral exploration. The Canadian mining industry has served me well in the past few years as I have learned a huge amount from the various projects that I have worked on. I can only foresee that this trend will continue and I will learn and grow as a Professional Geologist within the mineral exploration and mining sector.