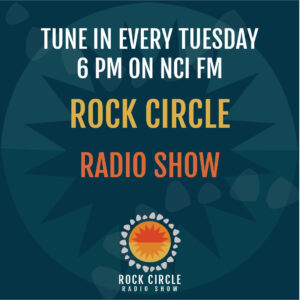 November 30, 2021 Communities vs Camps
A big issue in the north are the camps set up on site for their employees at construction projects, and sometimes mines. That often means those workers don't live or buy things in nearby communities. But in some cases the workers do try to get into neighbouring towns, sometimes with negative results. What are the pros and cons of camps vs communities? Today's guests are Nathan Neckoway (Band Councillor at Tataskweyak Cree Nation)  and Jordan Willner (CAO of Riverton), in conversation with MPDA's MaryAnn Mihychuk.
November 23, 2021  Indigenous Protected Areas
Something called "Indigenous Protected Areas" are being proposed across Canada, including one in the Seal River watershed in Manitoba. What exactly are these "protected areas"? Will development such as mining be allowed in them, and who would set the rules? MPDA's MaryAnn Mihychuk is in conversation with AFN Regional Chief Cindy Woodhouse and MPDA member Raymond Reichelt.
November 16, 2021  Company environmental responsibility
It seems that mining companies leave environmental disasters behind, at places like Lynn Lake and Sherridon. But is this really true, and can it happen today? Have things really changed so that companies are not allowed to do environmental damage? Who is responsible for cleaning up old sites – the company or the provincial government? Environmental lawyer John Stefaniuk has the answers, in conversation with MPDA's MaryAnn Mihychuk.
November 9, 2021 A deep dive into the rocks
Why are oil wells found in southwest Manitoba and not in Thompson? Why are copper and zinc mines common in Flin Flon-Snow Lake and not in the south? The answer is geology – the rocks and the information locked in them. All rocks have a backstory, and guest geologists Ric Syme and Michelle Nicolas take a deep dive into Manitoba's geology and mineral potential'
November 2, 2021  FPIC
"Free, prior and informed consent", or FPIC, is part of the United Nations Declaration on the Rights of Indigenous Peoples. What does it mean in the context of mineral exploration and development? Robert Wavey from Fox Lake Cree Nation is in conversation with MPDA's Ric Syme.
October 26, 2021 Where are the benefits?
What are the benefits to Indigenous people, and to mining companies, when companies and communities collaborate and develop agreements? MPDA's MaryAnn Mihychuk is in conversation with Andrew Colomb of the Marcel Colomb First Nation and Colin Webster of Alamos Gold, which has a project in Lynn Lake.
October 19, 2021  Land Back
The "Land Back" movement is complex. In this week's episode, MPDA's MaryAnn Mihychuk is in conversation with Chief Dennis Meeches from Long Plain First Nation, talking about Treaty One's decades-long battle to acquire the former Kapyong barracks site in Winnipeg for development as the $1.2-billion Naawi-Oodena project.
October 12, 2021  Claim Jumpers and more
What is a "claim" and what does it mean? Is there going to be a mine? MPDA's MaryAnn Mihychuk is in conversation with exploration geologist Dr. Scott Jobin-Bevans to explain how the mineral exploration companies acquire land to explore.
October 5, 2021 Sacred sites, sacred relationships
How should mineral exploration companies conduct themselves to make sure they avoid First Nation sacred sites? MPDA's MaryAnn Mihychuk is in conversation with former MKO Grand Chief David Harper and archeologist Amber Flett.
September 28, 2021 Where are the mines?
We often hear that Manitoba is blessed with a vast mineral potential. Is that true, and what are the impediments that result in Manitoba doing so poorly in international mining rankings? Listen to MPDA's MaryAnn Mihychuk for an overview, and a featured interview with national Indigenous leader Phil Fontaine and MPDA's Chris Beaumont-Smith.
September 21, 2021 Let's make a deal
How do Indigenous communities and the minerals sector make mutually-beneficial business agreements? How common are these agreements? Listen today for perspectives by former OCN Chief Christian Sinclair and industry insider Jennifer Boyle.
September 14, 2021 Treaties
Numbered treaties define the legally binding obligations and rights of governments and First Nations. However, for some people there is uncertainty as to what the treaties say and what they actually mean. Today's show features Manitoba Treaty Commissioner Loretta Ross and the MPDA's MaryAnn Mihychuk, in conversation with Ric Syme about what the treaties mean and why they are important to the minerals industry.
September 7, 2021 The Environment
In popular perception the mineral exploration and mining sectors have the potential to damage the environment. What is the Indigenous view of the environment, and what is the industry doing to mitigate risk? Listen to Elder Margaret Swan and industry representative Tara Shea for some answers!
August 24, 2021 Lets talk UNDRIP 2
We're continuing the conversation about the United Nations Declaration on the Rights of Indigenous Peoples (UNDRIP), today with Indigenous commentator and U of Manitoba professor Dr. Niigaan Sinclair, for his views on what UNDRIP really means.
August 17, 2021 Lets talk UNDRIP 1
Does the United Nations Declaration on the Rights of Indigenous Peoples (UNDRIP) make it easier, or harder, for the minerals industry to operate on the land? Listen to the head of the BC Mining Association, Michael Goehring, for his take on UNDRIP.
August 10, 2021 Welcome to the Rock Circle
The Rock Circle is an innovative, two-way dialogue between First Nations and the minerals industry. Listen every week at 6 pm on NCI FM. Today's show introduces the partners that are producing the show: Manitoba Prospectors and Developers Association, the Manitoba Mineral Development Fund, the Treaty Relations Commission of Manitoba, and Narratives Inc.